Learn how to Overcome the Barrier of BIOAVAILABILITY...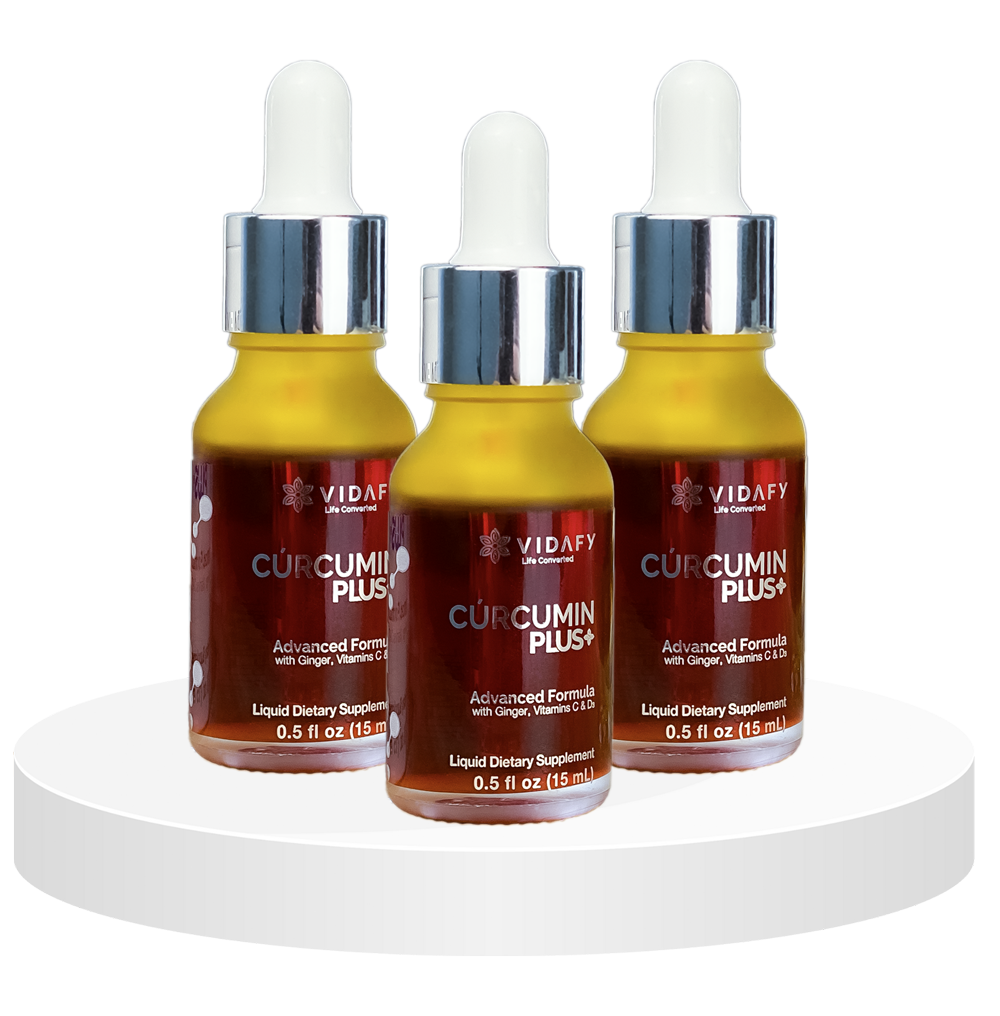 Get 10% off PLUS a $10 Discount* on Savings Packs!
When you order a Savings Pack of 3 or more CÚRCUMIN Plus with BioMS™ you'll get 10% off retail pricing TODAY and our 30 Day, 100% Money Back Guarantee!
Simply click below and you'll automatically get 10% off the 3 pack and then an additional $10 Discount when you enroll in our monthly WELLNESShip Program!
You can edit, update or alter your monthly shipment at anytime, never any commitments or requirements, just savings for you!
*$10 Discount applied on your order today and each monthly WELLNESShip order
Save 10% Today!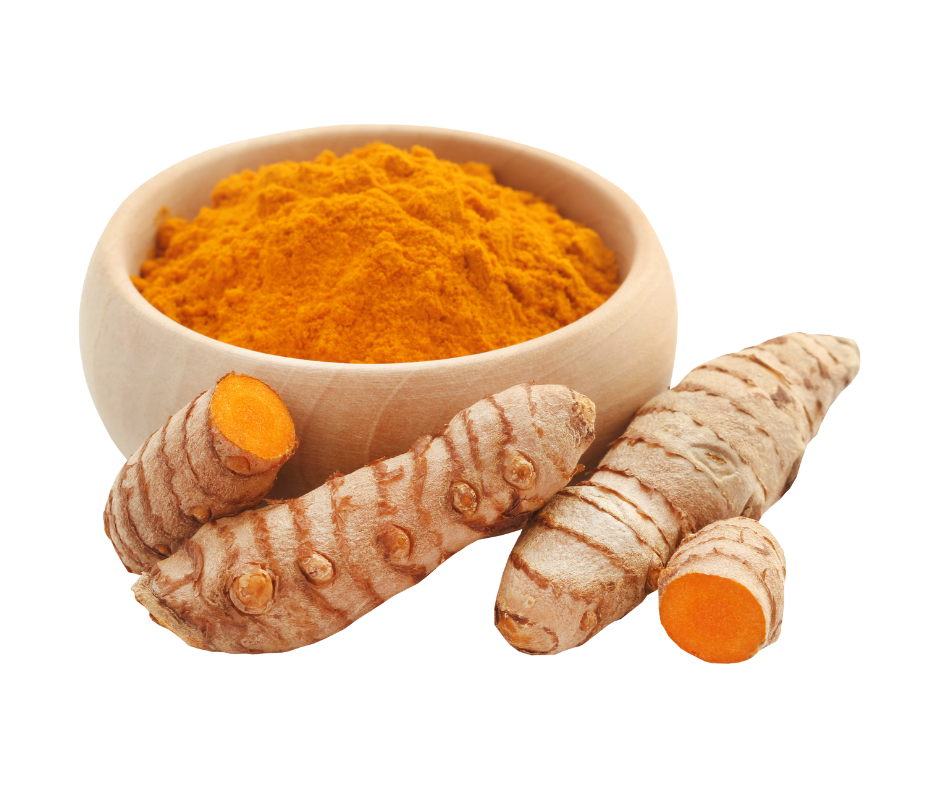 What is Turmeric?
Turmeric (or curcuma longa) is known for its therapeutic properties and health benefits. Originating in India, turmeric has been documented for over 4,500 years in gastronomy, and for over 2,500 years as a founding ingredient of many therapeutic applications in one of the oldest medicinal practices in the world: Ayurvedic medicine. ​ In India, turmeric is known as "jayanti," which means "one who is victorious over diseases." Thanks to its many wellness benefits, turmeric is considered a sacred plant, and is a symbol of prosperity and purity.
The Big Challenge with Turmeric: Bioavailability
The turmeric root contains multiple phytonutrients known as curcuminoids. The most active is called curcumin, and, in addition to many wellness benefits, it also gives the turmeric root its beautiful golden color. However, as a lipid, or oil-based ingredient, curcumin does not dissolve in water, making it difficult for the body to absorb into its water-based environment.
Now, for the first time, we have a product that overcomes the lipid-absorption problem to significantly increase the bioavailability of curcumin in the body at appropriate levels to ensure guaranteed results.
Meet the newest technology in wellness... Curcuma Plus with BioMS™!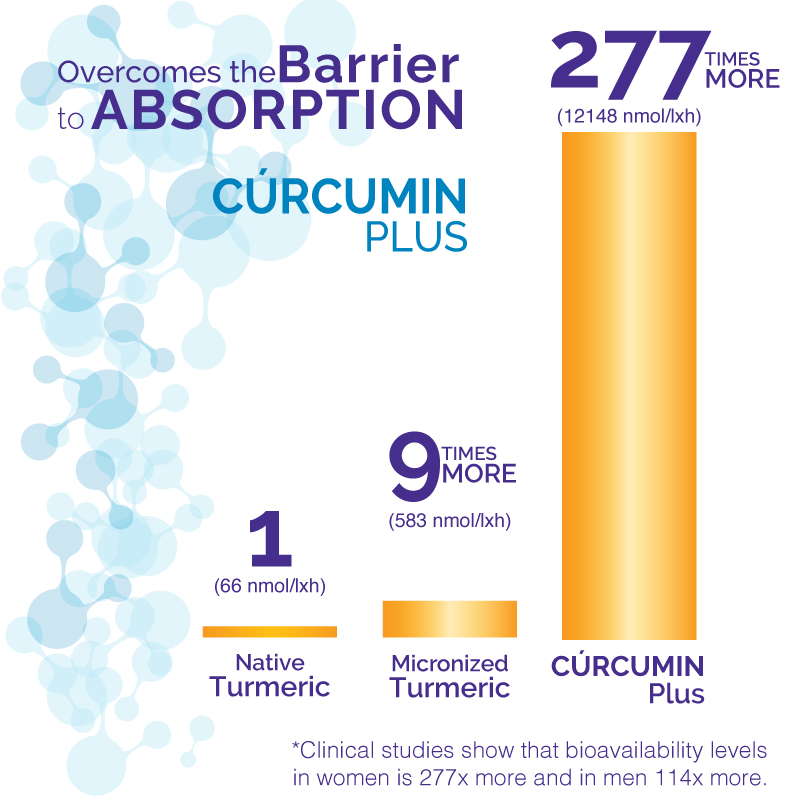 BioMS™ combines 3 Proven Technologies into 1 patented formulation: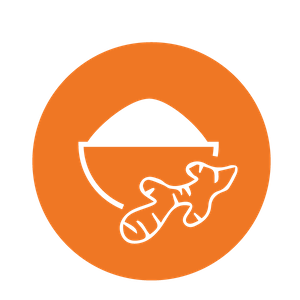 1. Extraction
We extract the active lipid metabolites from a given plant, capturing only specific & targeted wellness elements. These metabolites are in a concentrated form allowing proven benefits of the plant to be experienced.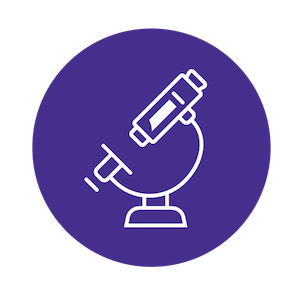 2. Nanotechnolgy
We reduce the metabolites' size to just 30 nanometers. 1 nanometer is about one-millionth the thickness of your fingernail. In contrast a single hair is 50,000 nanometers!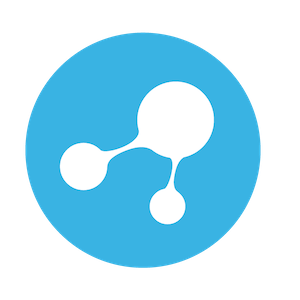 3. Micellization
We mimic the body's natural process to create micelle structures to surround the valuable ingredients so they can be absorbed into our water-based bloodstream & cells.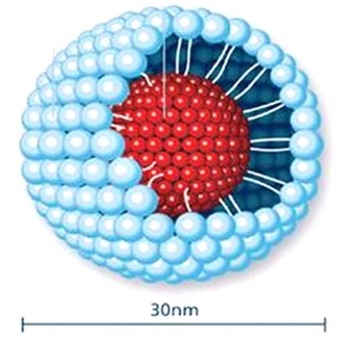 IT'S LIKE WEARING A COSTUME
Once the metabolite has been shrunk down, it needs a nano-carrier. This carrier must be amphiphilic, which means it can be transported in oil- and water-based systems. This particular nano-transporter is known as a micelle.
You've likely heard it said you can't mix oil and water — and that's why it's virtually impossible to dissolve oil-based curcumin into water from a powder or capsule state. That's where micellization shines: It's like "dressing up" the particulate so it can be absorbed more readily by water-based systems, making it more bio-available for your system at a cellular level.
Read the Study
The Benefits of CÚRCUMIN Plus with BioMS™ Technology:
Just 10 Drops
10 drops of Curcuma Plus is 8 -10 kg of native turmeric (root), 32 capsules of curcumin (80% extract) or 1,600g of turmeric powder.
95% Absorption
Due to BioMS™ Technology 95% or more of the active curcumin metabolite is absorbed into the body allowing benefits to be experienced quickly.
Up to 24 Hours
The benefits last all day and night since the curcumin is absorbed through the lipid barrier with our BioMS™ Technology.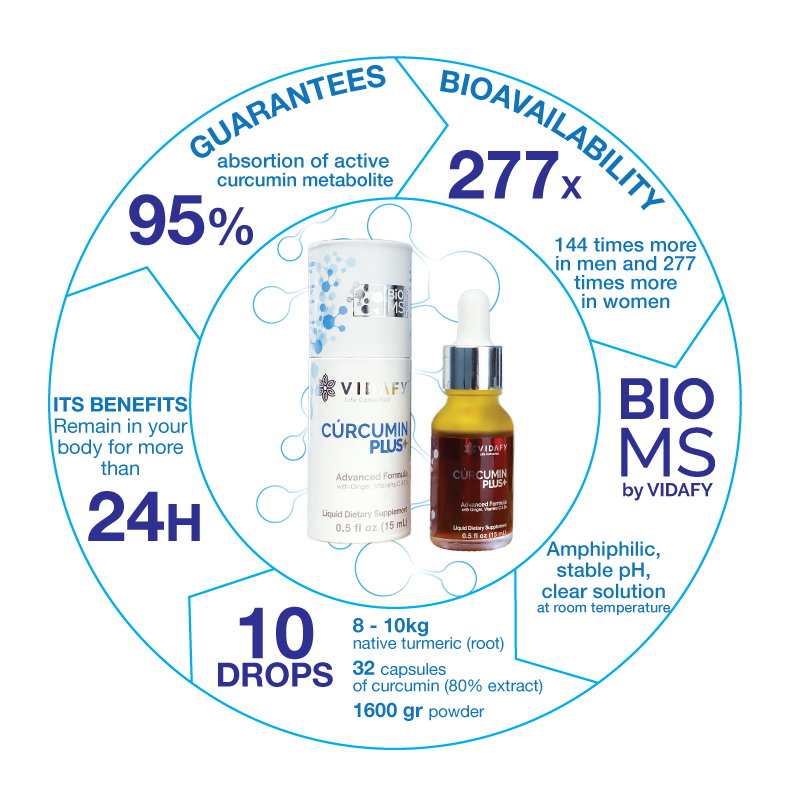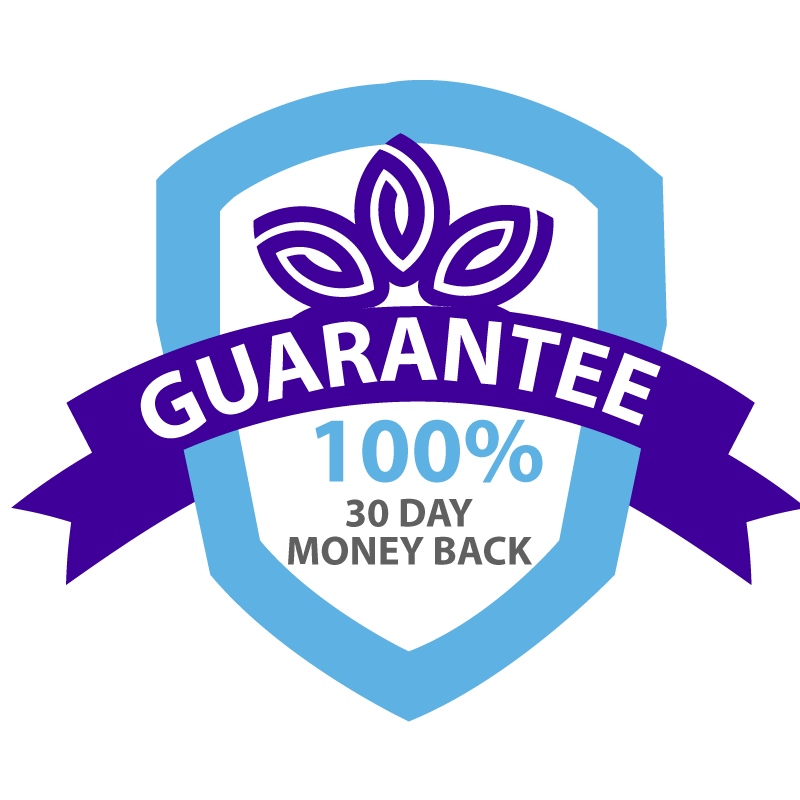 Take advantage of our No Risk, 30 Day 100% Money Back Guarantee. Try any of our products and return the empty package within 30 days and get back one hundred percent of your money back, no questions asked!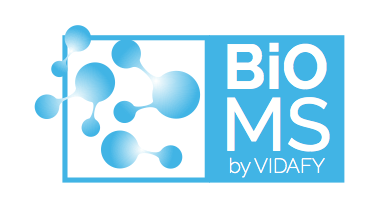 CÚRCUMIN Plus is made by a formulation that applies patented BioMS™ Technology with 3 international patents, certified Non-GMO, Allergen Free and safe for human consumption.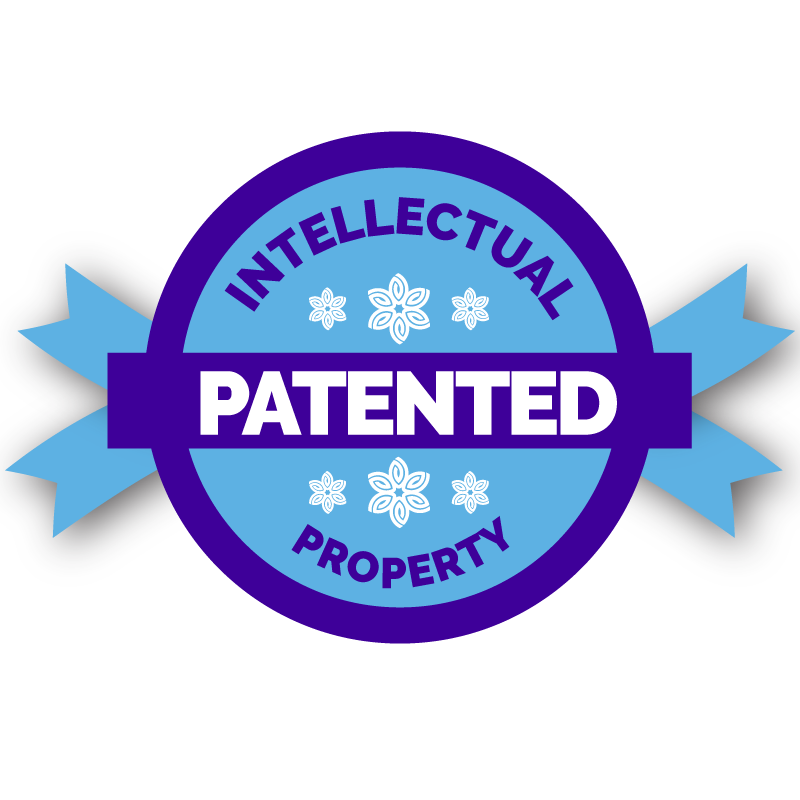 Our partner laboratory in Germany utilizes patented and biomimetic technology to increase the bioavailability of our all-natural active lipid ingredients by up to 277x and dramatically improve their effectiveness in the body.
International application: PCT/EP20 13/001427

Utility model protection Germany: 20 2012 012 130.8

International proprietary emulsifier system: EP 10785 350.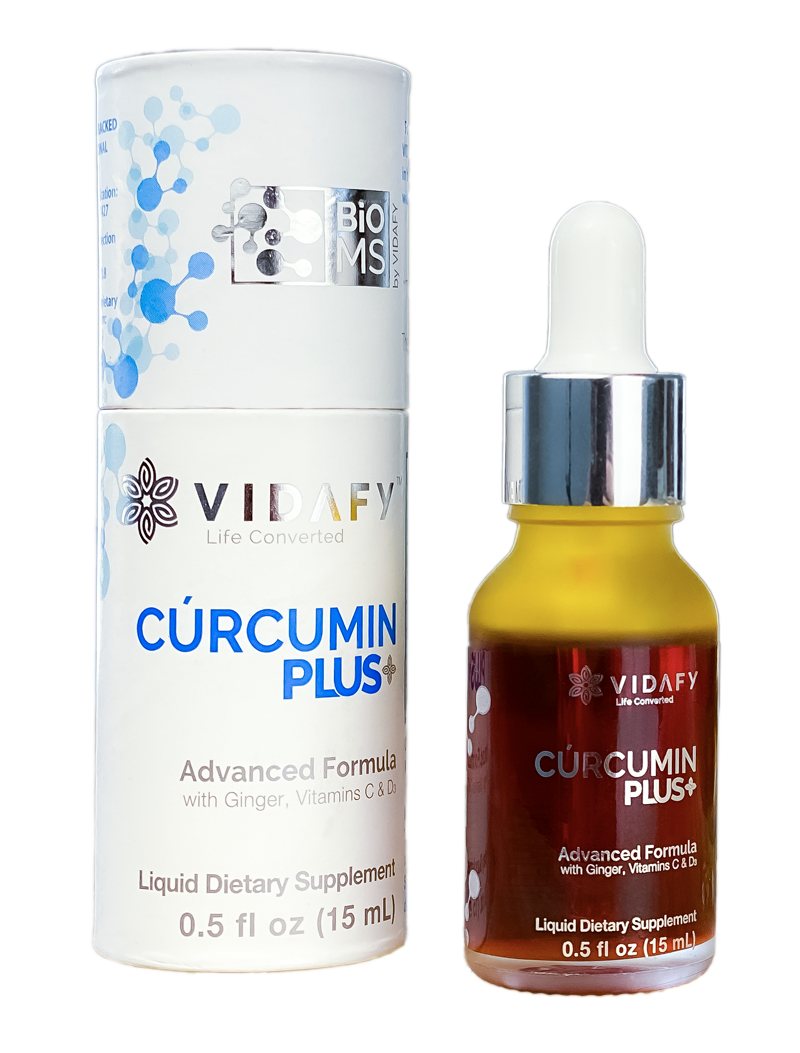 Healthy Intestinal Function*
Its anti-bacterial and anti-inflammatory qualities combat intestinal dysfunction and provide relief from their symptoms
Proper Cognitive Function*
Curcumin combined with Vitamin D has been shown to support the body in combating degenerative brain function
Normal Liver Function*
Healthy liver function is key to overall wellness, and curcumin has been shown in studies to support normal liver function
SHOP NOW
Life Converted Nutrition
VIDAFY combines the best of tradition, science, and nature to bring you benefits you'll rarely find together in other products. When modern scientific research is combined with ancient knowledge, the ensuing products have a unique capability to help the body's functions through natural processes. The fusion of global cultural traditions with innovative patented biotechnology allows us to maximize the health benefits of 100% natural ingredients.
Traditional Medicine
From thousands of years of traditional use of herbs, plants, seeds, leaves, roots, and more, we gain a virtual "health encyclopedia" of invaluable knowledge for our wellness. We respect and honor traditions; it's part of our DNA and who we are. We are committed to always consulting human experience when selecting natural ingredients to provide the best possible benefits for general well-being
Proven Science
Scientific research has brought many important advances to our lives; because of this, VIDAFY integrates innovative biotechnology when developing and manufacturing our products to maximize their benefits. Our patented German nanotechnology, BioMS®, guarantees bioavailability and optimal absorption of substances, making VIDAFY products the most potent version of each ingredient.
Natural Ingredients
We stand in awe of the amazing powers of all that nature has to offer. We strive to identify ingredients from around that world that our bodies need most. When formulated and used appropriately, we can receive the regeneration, cleansing, and nutrition we need.